Best Payroll For Small Businesses
Starting a new business can be an exciting venture, but it's one that comes with many responsibilities. Whether you're a sole trader, partnership or limited company, it can make all the difference when you outsource certain tasks such as payroll.
When you're starting out, no doubt you'll have a long To Do list.  Once you've got your office sorted out, your marketing campaign up and running and some clients coming in. it's time to start thinking about your payroll. Don't get distracted with all the other responsibilities that will come your way, or let this essential part of your business slip away from you. 
Avoid costly mistakes, keep your team happy and stay in control
Your staff deserve to be paid on time, each and every time. However, this is a challenging balancing act.  Therefore, Angel Bookkeeping is at your service if you want to keep your employees happy and focus on more pressing matters. 
With our expertise, we can help with all aspects of your payroll, so you don't have to worry about anything.  By using the BrightPay payroll software, we can calculate exactly how much each person needs to be paid, and how much needs to go to National Insurance and HMRC for tax. We can also send electronic payslips to your staff, all of which they can access via the BrightPay app itself.
In addition, we can also support you with:
Deal with any HMRC queries that occur
Issuing P60's and ensuring tax codes are in place
Complete your HMRC paperwork and payments
Organise staff pension contributions
Help with any staff pay-related queries or concerns
Calculate statutory payments like sick pay or maternity pay
Calculate and submit CIS returns for those in the construction industry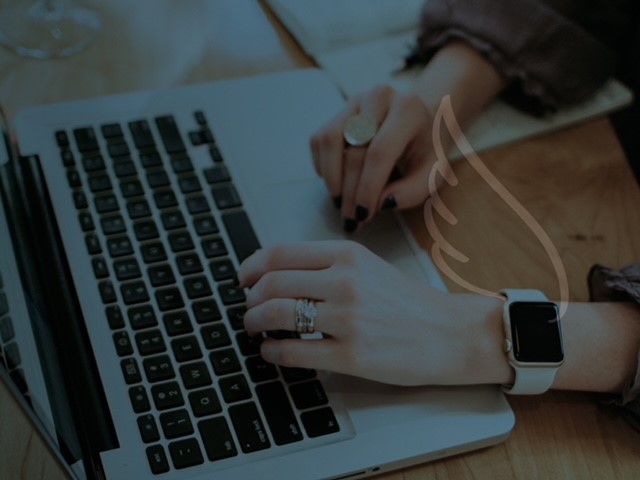 We also offer a range of other services for small businesses in Worthing, including a bespoke approach 
We take great pride in the work that we offer to smaller companies like yourselves. Whatever you do, and however you do it, we're at your service. 
My full list of services to small businesses in Worthing include:
Are you new? Or, established for a number of years? Our services are flexible, friendly and professional, and designed to meet the needs and demands of your operation. Yes, it's a cliche, but we really DO go the extra mile, with out-of-hours available to enable you to focus on your work. And, have the peace of mind you need and deserve.
In addition, we provide monthly advice, helping you to save money and grow your business. 
Whatever you need – assistance with bookkeeping, payroll, VAT returns – or all three, we're on hand to guide you every step of the way.  
If you want to learn more about how we can help grow your business, contact us today. Use the contact form and let us know as much information as possible and we'll  be in touch. Or you can call or message us on 07867 129 210 for a prompt response. 
I can also be reached and followed on Facebook and LinkedIn where you can keep up to date with the latest news and updates.
You may also find our blogs useful, where we discuss topics such as: