Small Business Bookkeeping Services
Eliminate the headache of bookkeeping and say hello to increased productivity with our elite bookkeeping service.
Let us simplify your life as small business owners and make it easier!
As your business expands, it can become increasingly more difficult to stay on top of all the essential (and less appealing) duties you must do – like bookkeeping.
When you're dealing with a financial mess, it can be accompanied by feelings of frustration and stress. Letting us manage your bookkeeping takes away the hassle that comes with keeping track of accounts every month, so you can have peace of mind knowing your finances are in order.
Your books will be perfectly balanced and set out exactly as they should be.
Take the hassle out of managing paperwork with us. Our expertise lies in Sage and Auto-Entry, two cloud-based platforms that enable you to send your invoices directly to us online. If Quickbooks is more up your alley, no worries! That's just as easy for us too!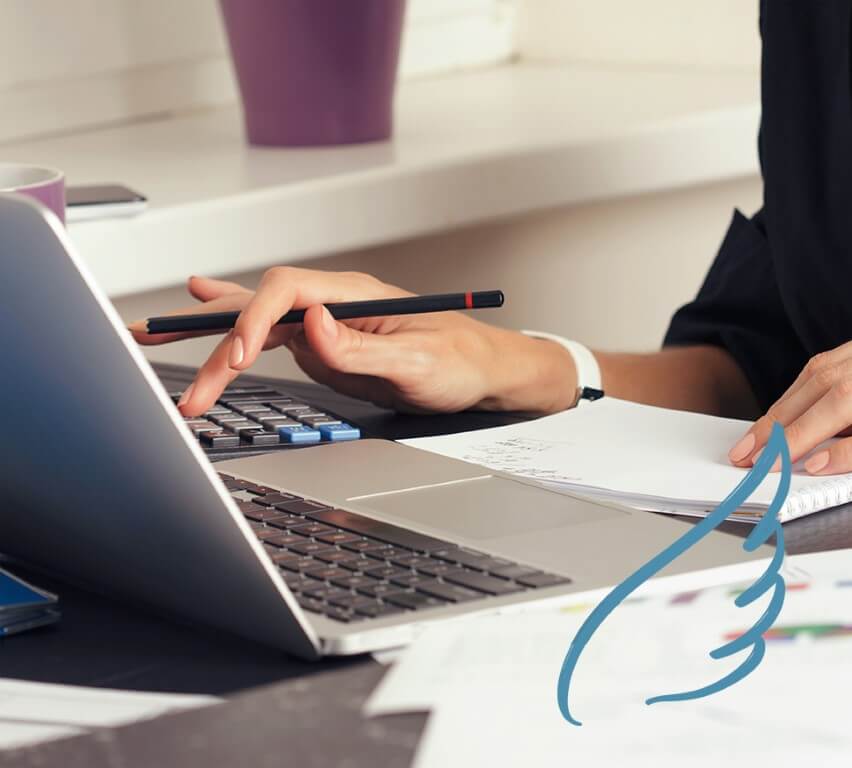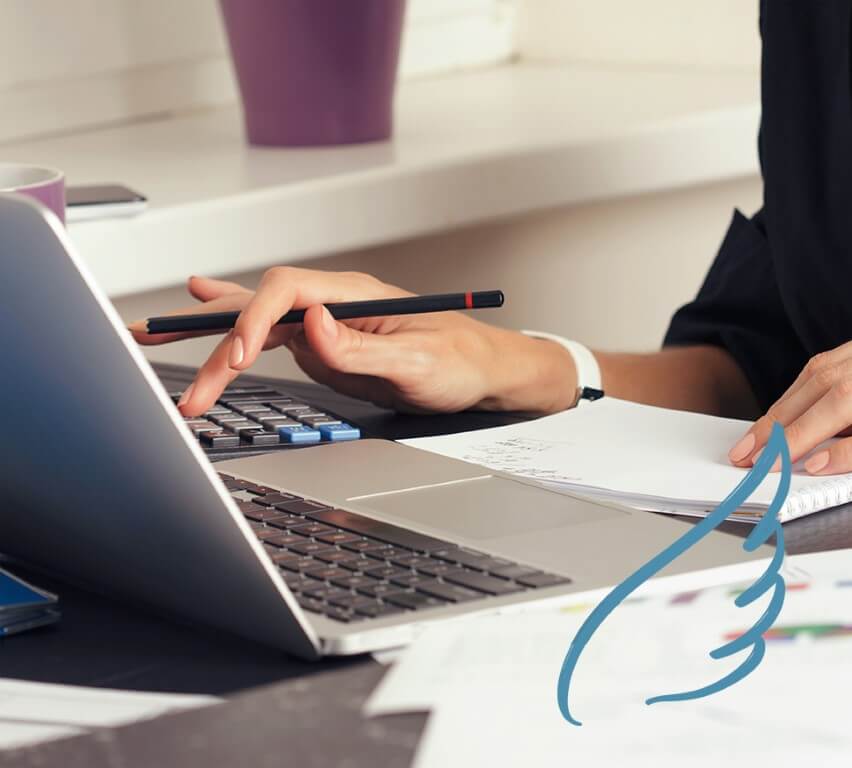 Boost efficiency and reduce spending by putting your bookkeeping in the hands of a professional.
What we do:
  Streamline and document all your receipts, invoices, and expenditures for a simpler workflow.
  Make sure your bank accounts are reconciled and balanced to ensure accurate financial records.
  Keep track of your sales, purchases and ledger entries to ensure the accuracy of financial records.
  Deliver tailored financial summaries and reports to meet your needs.
  Advise on cash flow and tax liability.
  Enhance your performance by participating in monthly business reviews that provide strategies on how to save money, encouraging business growth.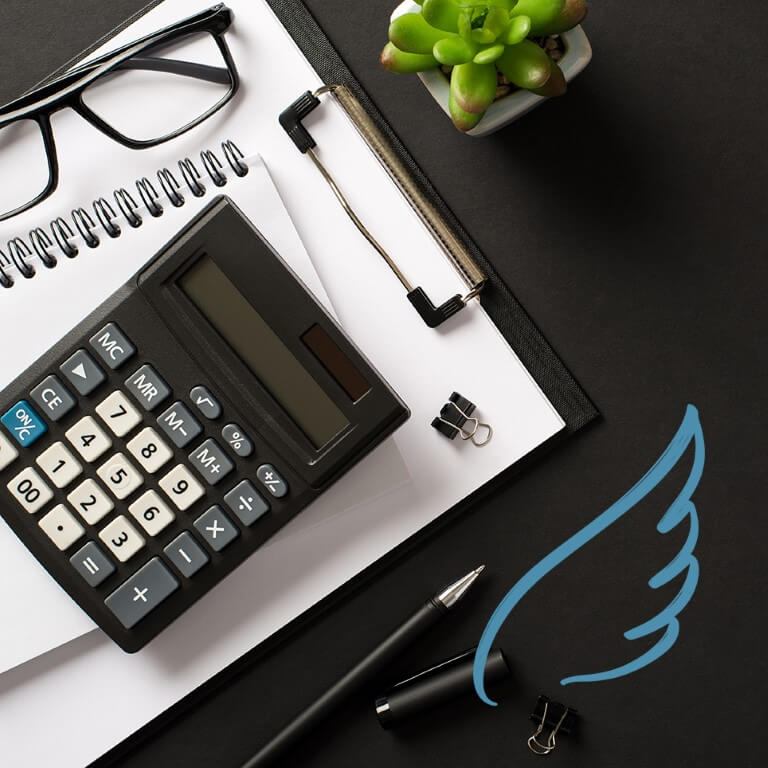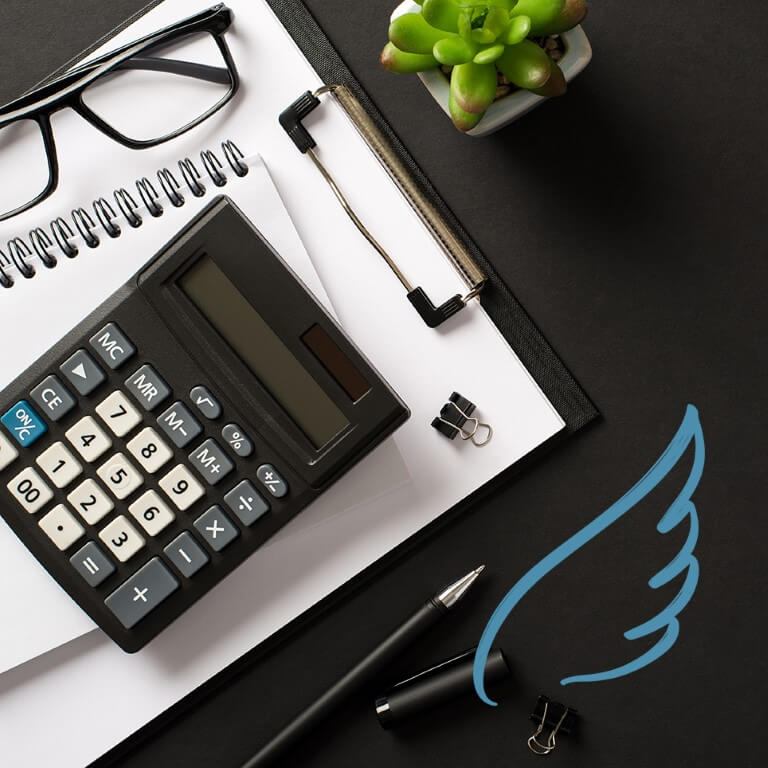 FAQs
» How will Angel Bookkeeping and Payroll Services look after our small businesses accounts and all of our bookkeeping needs?
Angel Bookkeeping and Payroll Services are here to make sure your business finances are in check. Our experienced bookkeepers will go above and beyond to provide you with a detailed monthly report of all transactions, accounts and financial statements. We'll assign one dedicated professional who can help track the progress of your company's finances via our online bookkeeping service as well as advise on areas for improvement!
» What is a bank feed?
By connecting with your business bank account, a bank feed creates an automatic stream of transactions into bookkeeping software programs such as Sage or QuickBooks. This is highly beneficial for businesses because it saves time and ensures accuracy in transaction recording; not only that, but it also keeps your bank statements updated. Recording financial transactions from the feeds can even be utilized to fulfil other financial reporting necessities like VAT and tax returns.
» Accounting services vs bookkeeping service – what's the difference?
Small business accounting services focus on providing financial advice and business support, such as preparing tax returns and creating budgets. On the other hand, bookkeeping services are more about day-to-day tracking of business finances.
» What is award winning bookkeeping software?
Award-winning bookkeeping software is designed to streamline and automate the entire bookkeeping process, from transactions to financial statements. It can be used by businesses of all sizes and provides a range of features such as easy bank reconciliation, automated invoicing, and real-time reporting. Some of the most popular award-winning online accounting software includes Sage and QuickBooks. With these tools, you can watch your business grow and easily stay on top of your financials and make sure that all data is up-to-date and accurate.
Contact us for professional small business bookkeeping services
Call 07867 129210 or complete our contact form