Cloud-Based Bookkeeping Services
Save money and time when you invest in a Cloud bookkeeper
Attempting to manage your funds while running a small business can be an overwhelming and seemingly impossible task. With payroll, marketing, employees and other tasks that come with managing a business, it's no surprise if you tend to lose track of your finances when you're overwhelmed by all the additional responsibilities.
By entrusting us with your bookkeeping needs, you can unburden yourself from all the tedious tasks and free up time to focus on more important matters.
Here at Angel Bookkeeping, we appreciate just how overwhelming bookkeeping can be. We specialise in using Auto-Entry and Sage, which are two fantastic cloud accounting software systems.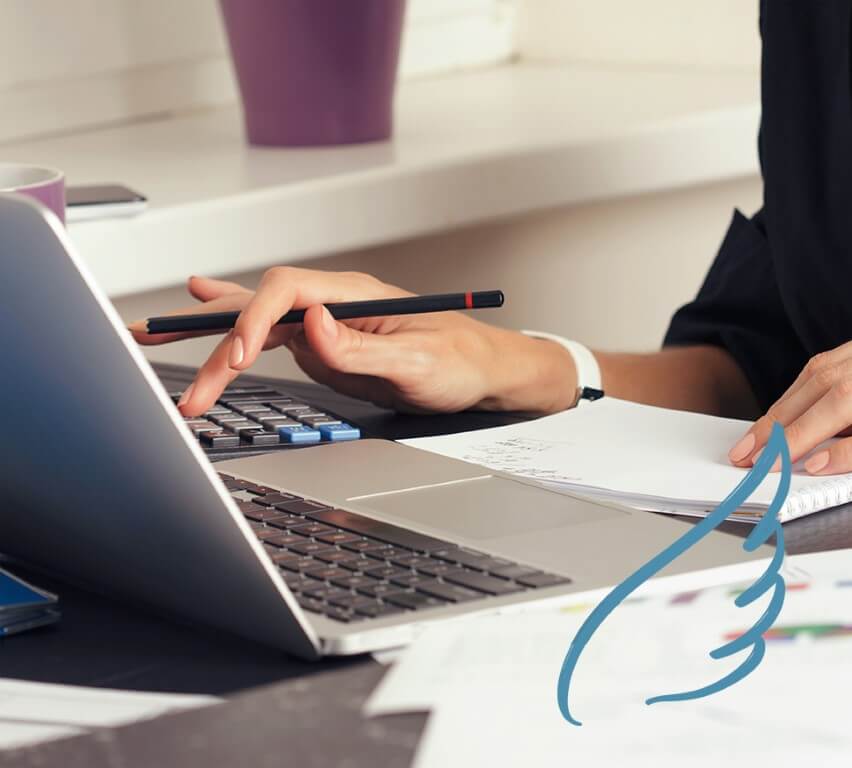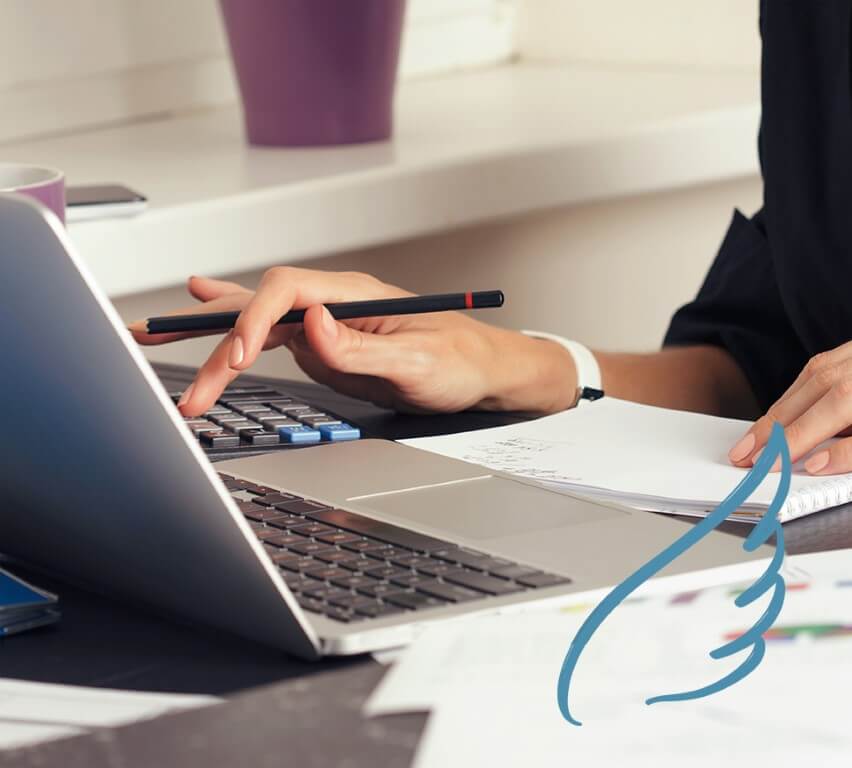 By using Cloud bookkeeping services, you can avoid paperwork and have everything in one place. In doing so, you can have confidence that all your financial records are in order.
Having the experience we have, we know how to present them perfectly. What's more, our bookkeeping duties include:
Providing customised financial summaries and reports
Offering a monthly business review performance – including how to save money
Organising and recording your receipts, invoices and expenses
Preparing your bank reconciliation
Monitoring your sales, purchases and nominal ledger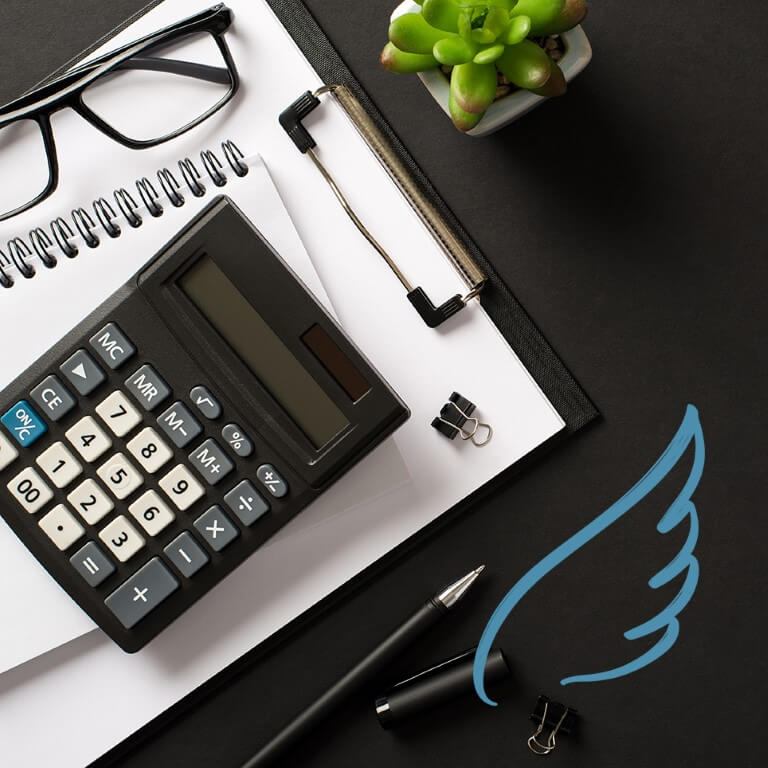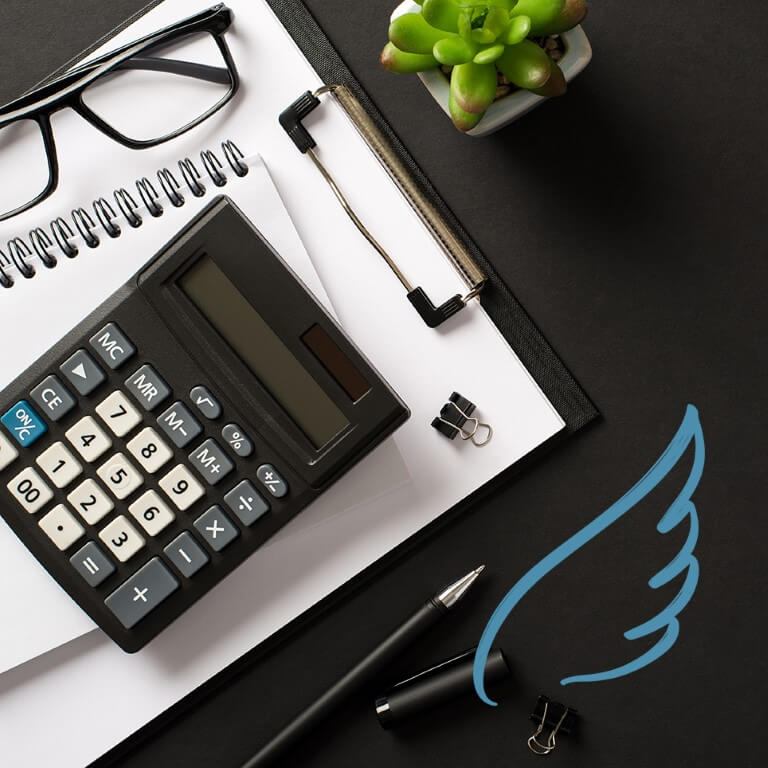 As well as cloud bookkeeping, you can turn to us for payroll services
Payroll is another responsibility that can take up a great deal of your time, and when spinning so many plates when running a small business, it can be one worthy of outsourcing.
Not only can you ensure that your employees are paid on time, every time, but you can hand over all the payroll duties so you can focus your energies on other areas of the business.
Our team at Angel Bookkeeping are fully trained and experienced in various payroll duties, such as:
Calculate employee's net and gross pay
Calculate tax pension contributions
Calculate statutory payments such as sick pay and maternity pay
Deal with earnings attachment orders
Deal with HMRC queries
Ensure correct tax codes are in place
Organise staff pension contributions
Produce and send electronic payslips
Process P45s and P60s
Deal with staff pay-related queries
Calculate your HMRC payments
Complete your HMRC paperwork
Calculate and submit Construction Industry Scheme (CIS) returns
Fulfil year-end procedures, including issuing P60s
What's more, by using BrightPay payroll software, we can calculate how much your employees need to be paid and how much needs to go towards tax and National Insurance. As well as sending electronic payslips to your team, they will also have the option to access them via the BrightPay app.
Many small businesses turn to us for help.
Having over 15 years of experience, we know how to help small businesses with various bookkeeping and payroll duties. We take great pride in offering a bespoke, personal and professional service and are always on hand to help with anything that is causing you stress or worry.
Speak to us today
Our team is only a text or call away, so for professional bookkeeping and payroll services, get in touch for a free 20-minute call to discuss your business needs. You can reach us via the contact form or call us now on 07867 129 210.
FAQs
» Is the use of cloud accounting software or online accounting software safe?
Yes, the use of cloud-based accounting software or online accounting software is safe and secure. Since the data is stored in the cloud rather than on a physical device, it is more difficult for malicious actors to gain access to your sensitive financial information. Additionally, most cloud-based software bookkeeping solutions employ various security protocols, such as encryption and two-factor authentication, to ensure the security of your data.
» Are bookkeeping and accounting services and bookkeeping and payroll services the same thing?
Not exactly, although both bookkeeping and accounting services and bookkeeping and payroll services involve the management of financial information and business transactions. Bookkeeping involves the systematic recording, tracking, and analysis of the financial transactions that occur within a business in relation to cash flow. On the other hand, payroll services are specifically related to managing payments to staff members, such as calculating net pay, withholding taxes, pension contributions, sick pay, and maternity pay. As such, both services are distinct but often related.
» As a small business owner, would I be better off using small business accounting software of my own?
No, bookkeeping and payroll services from a professional firm can be particularly beneficial for small businesses as it helps to ensure that your financial reports/information is accurate and up-to-date. Professional bookkeeping firms can also provide tax advice, access to the latest technology, complete year-end procedures, and ultimately save you time by taking care of the tedious bookkeeping tasks for you. In addition, you can rest assured knowing that your compliance requirements are in safe hands with our team of experts and let's not forget the hours you'd need to spend actually learning how to use the cloud bookkeeping software.
» What is a cloud service provider?
A cloud service provider is a company that provides cloud computing services, such as accounting data storage, data entry, accounting functions, software hosting, and other IT solutions over the internet to allow cloud-based accounting to be possible. Cloud service providers enable businesses to access data and applications from anywhere with an internet connection, eliminating the need for physical hardware or on-site servers.