Racton Monument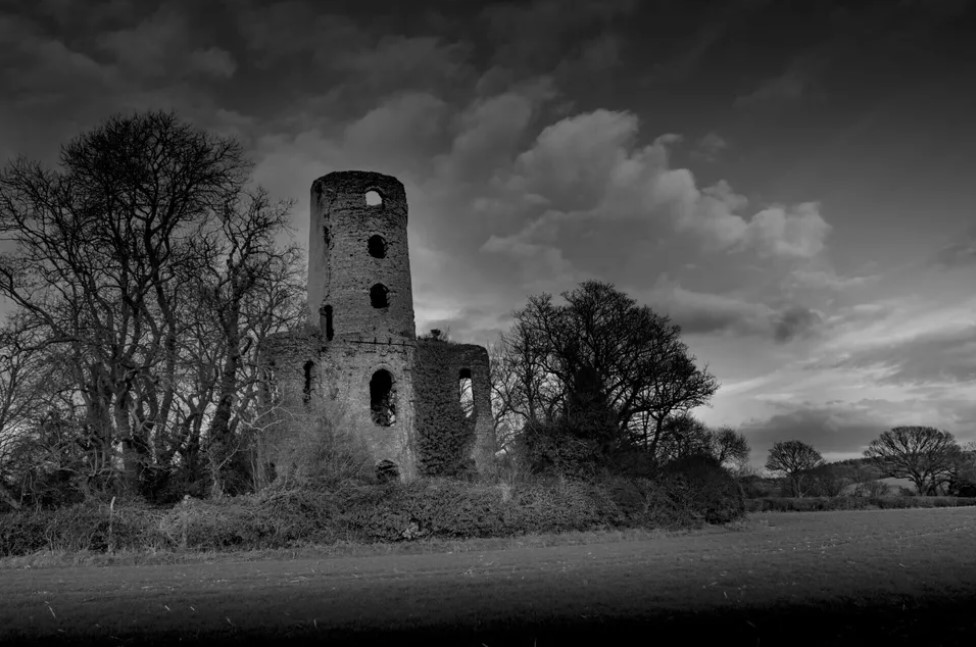 Over the past year with everything being closed due to lockdown, people have been very limited in activities outside the home. But what many people have discovered is a love for the countryside that surrounds them, many business owners who have had to close their doors and employees on furlough have been exploring places near where they live and discovered the beauty in the countryside that is right under their nose. Here are a few walks I can recommend if you want to take some healthy exercise in beautiful Sussex.
Racton Monument also known locally as Racton Ruin.
Racton ruin was built between 1766 and 1775, it was commissioned by the 2nd Earl of Halifax as a summer house for the Stansted Park Estate. From the top of the tower there were clear views to Chichester harbour and on a clear day as far as the Isle of White.
It is said to be one of the most haunted buildings in Sussex and is popular with ghost hunters and paranormal enthusiasts. It was, reputedly, a 19th-century brothel.
Apart from the ruin itself the whole area is a walkers dream with lots of woodland and many pathways leading to beautiful, picturesque meadows and an abundance of wildlife.
Halnaker Windmill (North of Tangmere)
The Halnaker tunnel path that leads to the Windmill is a magical tunnel of trees. It feels like you are walking into a fairy-tale magical woodland or maybe a scene from the film set of the Hobbit. Once you have come out the tunnel of trees, you will be able to spot Halnaker windmill on the horizon.
When you reach the Windmill there are fantastic views facing north for miles of none stop beautiful Sussex countryside plus multiple footpaths and bridleways that can lead you further afield into local woodland and open fields and spaces.
Devils dyke (The Victorian devils playground)
Devils Dyke was once the playground of royalty and attracted many of the Victorian revellers visiting the south coast. In 1894 it was the home of Britain's first cable car; the concrete mounting blocks can still be seen. There were also merry go rounds, fortune tellers, bicycle railways.
Purchased in 1892 by game hunter and traveller Mr HJ Hubbard, the Dyke Estate was transformed into a leisure playground that embraced the weird, wonderful, and plain unusual.
Mr William Thacker bought and restored a small inn perched on Devil's Dyke in 1835 to attract more tourists.
A steep scarp slope down to the valley and Saddlescombe was hard for some of the visitors to get down, so a railway was built in 1889 and ran for 20 years.
By 1918, the Government had requisitioned Devil's Dyke and transformed it from an adventure park into a munitions research and testing ground.
Although there are few known facts and little remaining evidence, it is clear that the military was making a new generation of weapons in the hope of breaking the four-year stalemate on the Western Front.
When you walk the devils dyke you can still find the remains of the cable car blocks on the north and south sides of the valley. If you want a medium range walk you can just circle the edge or walk through the middle. From the top of the dyke, you can venture 100 meters north and have views that on a clear day reach Guildford, Horsham, Burgess Hill, and the borders of Kent. If you want more of a challenge, then you can walk from the Dyke down to the village of Poyning's and many other local hamlets with cafes and tea rooms.
Bedham School and Church: A ghostly monument of Victorian times set deep in the Sussex countryside.
Bedlam church and school are surrounded by enchanted magical woodland which are perfect for all year round walks. Bedlam church and school was built around 1880 with a man named William Townley Mitford. A Victorian Conservative Party politician named as the man behind the building of this Victorian church, that is erected in honour of Saint Michael and All Angels.
When it was used as an active school it would hold approx. 60 students. From the church you can walk for miles and miles in any direction, if you follow the road west there are beautiful, wooded hillsides with views stretching for miles. The walks are especially picturesque in the summer with bluebells filling the woodland walks.