Payroll Services – Why Should You Outsource Them?
Deciding to outsource your payroll services could be one of the best things you ever do in your business.
Why? Well, several reasons.
Firstly, it's fair to say that during your busy week, payroll is one of those things that takes an awful lot of time. And patience.  Plus, with so many elements involved, it's easy to overlook something. Or, to make mistakes. Mistakes that could significantly impact your business. Whilst you may think keeping it in-house is a better idea, in reality, it's so much easier for a specialist company to do this for you.  What are the benefits?
Outsourcing can free up your resources
In-house payroll is a drain on precious working hours. Through outsourcing it, you enable your team to focus on other areas in the business.
No more costly mistakes
Are your financial staff fully trained in payroll? The truth is, they may not be. Handing payroll services over to the experts means that you'll know that everything is in the right place – at the right time. And, that your employees will receive their salaries when they need to.
Save money on training 
Training is expensive. Why not remove these costs by outsourcing payroll?
Benefit from the experience
When a payroll question is asked, can you answer it honestly and confidently? Do you know how to raise a query if something goes wrong on the payroll system? With so many elements to payroll, it can make the world of difference when you invest in a payroll company who have experience and advice to offer at your disposal.
Accuracy and speed
Accuracy and speed in payroll are everything. Spinning plates in your organisation can and does lead to expensive errors. And, one mistake can lead to another, resulting in a disaster. By outsourcing your payroll, you'll find that errors are much less likely.  This is because you are paying for experience, expertise and professionalism.
Support every step of the way
Above all, with the right payroll company on your side, you'll be looking at the stress and worry of payroll melting away. Furthermore, if you have a question or just need some advice, they'll be on hand to offer help and support when you need it.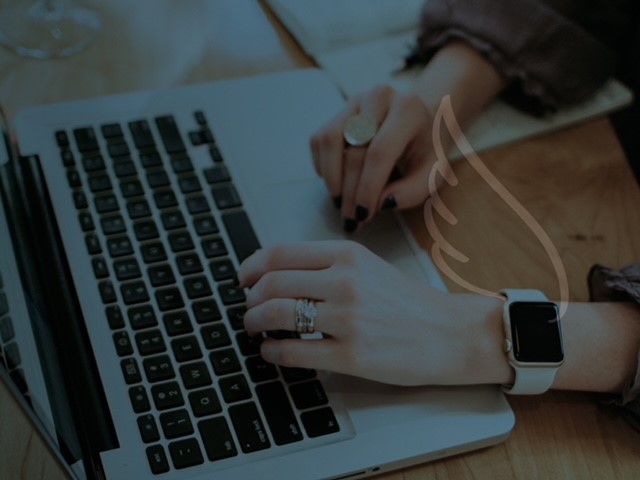 We're Angel Bookkeeping. How can we help you?
As a well-established and trusted payroll company, the team at Angel Bookkeeping  will be by your side. Are you drowning in payroll duties? Do you need to cut costs? Perhaps you'd rather hand it over to the experts. Well, those experts…are us.
In other words, we offer a fast, flexible and affordable solution.
Pay your staff on time. Every time
Calculate Employees net and gross pay
Calculate tax, national insurance and pension contributions
Calculate statutory payments such as sick pay and maternity pay
Deal with earnings attachment orders
Ensure correct tax codes are in place
Organise staff pension contributions
Produce and send electronic payslips
Process P45s and P60s
Deal with staff pay-related queries
Calculate your HMRC payments
Complete your HMRC paperwork
Calculate and submit Construction Industry Scheme (CIS) returns
Fulfil year-end procedures including issuing P60s
Deal with HMRC queries
Significantly, we cater for all types of payrolls. For example, weekly, fortnightly, 4-weekly or monthly. Plus, our prices are from £26 per payroll run plus £1.50 per employee.
Wherever you're based in the UK, we'd like to hear from you. Get in touch via the contact form or give us a call on 07867 129 210.