Outsourced Payroll Services In Worthing 
Are you looking for a friendly, responsive company that offers outsourced payroll services in Worthing. You've just found us. Angel Bookkeeping.
When it comes to payroll, it's easy to underestimate just how much work is involved. As a small business, you have a LOT to cope with already. Even if you're a smaller business, this can still mean a great many tasks and duties for people to work on in-house. Compared to a larger company, you can't offload this work to a different department. Proportionately, you have a tougher job. Quite literally.
In fact, many small businesses will have the same person taking responsibility for multiple areas of the business. And, one of these is payroll. Whereas larger corporations may be able to afford their own payroll department, the reality for smaller businesses is that quite often the payroll is handled by someone who is already spinning multiple plates.
When this happens, it can lead to oversights, and mistakes. Which means, an unhappy workforce.  If you are finding that your payroll duties are taking over all the other responsibilities in the office, you could find our help to be incredibly beneficial.
At Angel Bookkeeping our payroll team can help small businesses who want to outsource the payroll duties
When it comes to considering outsourced payroll services in Worthing, we appreciate that this can be a bit daunting. However, we're here for you. We aim to work alongside your business in close partnership.  Also, to help you focus on running and growing your business. The idea is that you know that your staff will receive their pay on time, every time. 
Our team offers a responsive, honest and transparent service which saves you time, money and resources. In fact, many people have reported that outsourcing payroll has minimized expenses, prevented mistakes and given them the support and understanding they needed when it came to payroll.
With our team by your side, we can ensure all the payroll duties are correctly fulfilled, and with our experience, we can ensure no costly mistakes are made. Instead, we can offer you our full support every step of the way and help with duties such as:
Organise staff pension contributions
Produce and send electronic payslips
Process P45s and P60s
Deal with staff pay-related queries
Calculate Employees net and gross pay
Calculate and submit Construction Industry Scheme (CIS) returns
Fulfil year-end procedures including issuing P60s
Deal with HMRC queries
Calculate tax, national insurance and pension contributions
Calculate statutory payments such as sick pay and maternity pay
Deal with earnings attachment orders
Ensure correct tax codes are in place
Calculate your HMRC payments
Complete your HMRC paperwork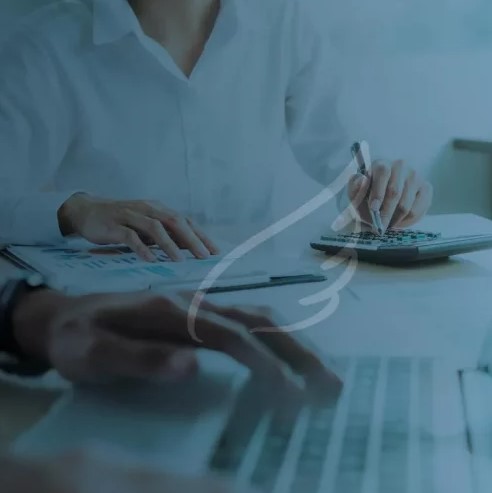 What do our clients have to say about our services?
Something we all appreciate is seeing honest reviews left by real people, and we are proud to have a wealth of these from our fantastic clients. Some are quoted as saying:
"Aggie makes the financial side of my business easier to handle. She's personable, straightforward, calm and knowledgeable. Thanks Aggie." Rebecca Cartmell
"Aggie has provided our business with excellent service. She is friendly and efficient, and goes the extra mile to ensure that our business needs are met. Cannot recommend her enough! Thank you Aggie!" RetinahM
"I began a new hairdressing business in August 2018 and I engaged Aggie to look after my payroll. Since then I can honestly say I couldn't do it without her. She goes way and beyond every time. She now sorts out my Vat, staff pension contributions and monthly management accounts. I would highly recommend her!" Arran Pullen
Discover more about our payroll services today
We are passionate about helping small businesses with their payroll, so if you think we're the right fit for your business, we would like to hear from you. You can request to book a call with us via the contact form, or you can call or message us on 07867 129 210 and we'll respond ASAP.
We can also be found and followed on Facebook and LinkedIn where you can keep up to date with the latest news and updates regarding payroll.