Payroll Services For Small Businesses/ CIS Payroll Services
Put your trust in our payroll services for small businesses.
Payroll services for small businesses can be hard to find. Especially, good ones.
Now, it's time to call off the search. Focus on growing your company and drive for success with the help of Angel Bookkeeping. Don't get distracted by payroll duties. Whether you're concerned about paying your staff on time, or making mistakes, payroll can open up a can of worms.
Let's put the lid on everything. Ultimately, we're here to support your needs and offer you the peace of mind you deserve.
How Can We Help You? 
Are you a small business in Worthing? Get in touch, we can help.
Through our BrightPay payroll software, we'll work out precisely how much you owe your employees every month. Plus, the amounts you will need to transfer to HMRC for tax and National Insurance.
Perhaps you're in the construction trade. You'll be glad to know that we've got you covered. How? Because we can complete all your HMRC paperwork. What's more, we'll calculate and submit your CIS returns. And we can even complete your year-end tasks, including issuing P60s.
Also, Angel Bookkeeping provides support with:
Staff pay-related queries
Processing P45s and P60s
Calculating employees net and gross pay
HMRC queries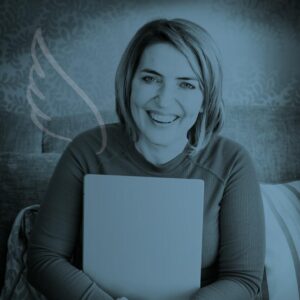 We appreciate that every business will differ in what support they need, so we can help with:
Whatever you need help with, we are here to give a flexible service that runs alongside the needs of your business.
When it comes to choosing someone to take over the payroll or bookkeeping duties, we understand it may be daunting handing over such significant responsibilities. However, with our help, you'll receive a tailored service that relieves you of the burden. And, one that allows you to focus on more pressing matters in the business.
With over 15 years experience in accountancy, we have exceptionally high standards. Although it's a cliche, we always go the extra mile. With so much know-how, we understand what you need in order to run, manage and grow a successful business – whatever industry sector you operate in.
We're jargon-free, bespoke and honest, with custom services to support you all the way.
See for yourself what other people have to say about our services:
Andrew Wetherill says "I found Aggie very helpful and professional and I would highly recommend her to other businesses."
Lee Cripps says "Aggie is superb in everything that she does. I know that I can call her anytime, and she is always there to assist and help us. I would not hesitate to recommend her to family and friends. Thank you Aggie for everything that you do! Best regards Lee"
Matthew Charman says "Have already recommended to a friend and would very much recommend Angel bookkeeping to anyone. Fantastic service, great personal skills and great value. Five stars!"
Find out how we can help you today
Would you like to learn more about how we can ease the pressures of payroll? Get in touch today.
Use the contact form and we'll be in touch. Call us any time on 07867 129 210 or drop  us a WhatsApp message.
We can also be found on Facebook and LinkedIn, so make sure to give me a like and follow for the latest updates.