Bookkeeping Services/ Payroll Services
What are the benefits of outsourcing your bookkeeping and payroll services? 
Whether your business is growing or you're starting from scratch, it is vital that you keep up to date with receipts, bills and invoices so you can manage your monthly accounts and keep your financial records in order.
However, this can be easier said than done. Not least, when juggling many other parts of your business.
What was once manageable can quickly become overwhelming. Before you know it, you're drowning in paperwork. And, your finances are a mess. We see you, and we understand.  Avoid the hassle of DIY bookkeeping and payroll services with Angel Bookkeeping.  We even provide a monthly business review performance, offering positive ways to save you money.  Plus, we can add value in so many other ways, such as:
Monitoring your sales
Preparing your bank reconciliation
Organising your receipts, invoices and expenses
Providing customised financial reports and summaries
For our bookkeeping and payroll services, we specialise in Safe and Auto-Entry; they're both cloud-based software systems. No more paperwork! Simply submit your invoices to us online, and we'll do the rest. Not a Sage user? No problem, we'll transfer your accounts from Xero or Quickbooks for free.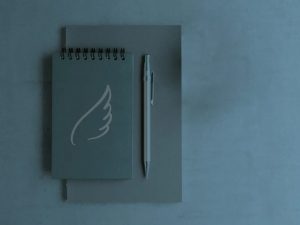 Your employees are your most important asset. It goes without saying that you need to pay them on time.
Noone wants or deserves their salary to be late, or incorrect. Let's be honest: if something goes wrong, it can caus more hassle and stress for everyone. What's more, payroll can suck out up to six working hours from your busy month. Don't be that business owner.
Hand over your payroll services to Angel Bookkeeping and you could use that extra time to focus on other issues in your business, or on growing your company. We offer reliable, secure, cloud-based outsourced payroll solutions that give you the peace of mind to know that everything has been sorted to the highest possible standards.  Using  BrightPay payroll software, we'll calculate how much you need to pay each employee. Also, how much you need to transfer to HMRC for tax and National Insurance. Likewise, we'll produce and send electronic payslips to your employees, which they can access easily from the BrightPay app. Our payroll services also include:
Organisation of staff pension contributions
Calculation of statutory payments such as sick pay and maternity pay
Dealing with staff pay-related queries
Processing p45s and P60s
Calculating and submitting Construction Industry Scheme ( CIS ) returns
Dealing with earnings attachment orders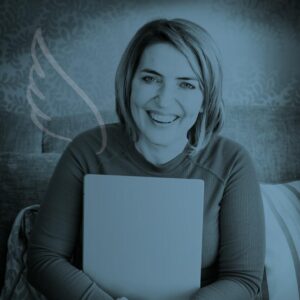 At Angel Bookkeeping we want to help you save time and money. However, we appreciate that it can be daunting to do this. Why? Because you need to put your trust in another business. And, this "other business" isn't you.
It's a concern we understand, but there's no need to worry.  Let us reassure you that we are the outsourced provider of bookkeeping and payroll services you have been looking for.  Our services are flexible and we focus them entirely on the needs of your business.  Your accountant will need to see your "books" presented in a certain way – so this is what we'll do.  Our standards are as high as yours. With over 15 years' accountancy experience, several types and sizes of businesses have put their faith in us and we're delighted to have retained so many clients.
What industry sector do you work in? When it comes to bookkeeping and payroll services, let Angel Bookkeeping make the difference to your operation and you need, and deserve.
Contact us today 
We are only a text or phone call away, so for professional bookkeeping services in Worthing, get in touch for a free 20-minute call to discuss your needs. Use the contact form or call us now on 07867 129 210. Don't forget to follow me on Facebook and LinkedIn for the latest updates and tips.